8 Million Stories in a Naked City
 is a book that gathers photos from a visit to the Heygate Estate before its demolition. This was a large housing estate located in Elephant & Castle, South London, and constructed in 1974. Forty years after its inception, it was demolished.
Image on the left:

 The Heygate Estate in 1975 (J. David Hulchanski) 

Image on the right:

Final stages of demolition, 2014 (Steve Townsend)
Shortly after coming to the UK in 2013 we passed near the Heygate Estate, at the time already close to its demise, and we were amazed by the brutalist architecture of the large housing blocks, that intensified the emptiness of that vast space in the city centre. Knowing that it would soon be brought to the ground, we decided to register the last moments of the estate.
Images above:

Initial photographs of the Heygate Estate.
We then decided to compile those photos in a book. More than being a recollection of those last days of the Heygate Estate, we wanted it to also be a reflection about its failure and urban emptiness in general.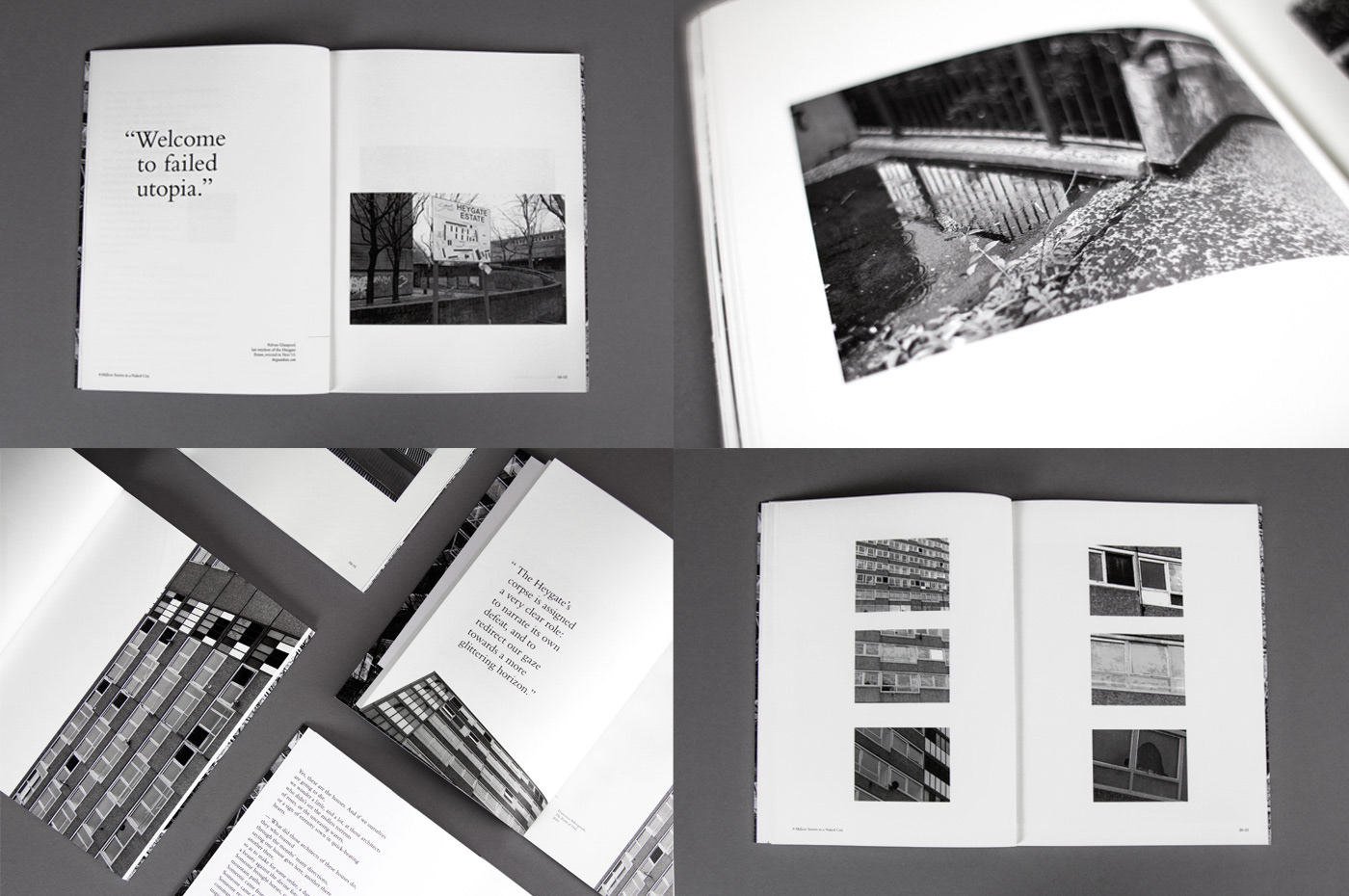 Images above:

 Silkscreen printing for the book cover and book sleeve.
The book sleeve is a fold-out poster that focusses on the former residents. A diagram on the inside shows their displacement across the outskirts of London, which contrasts with the other side, that displays their portraits while they were still living at the Heygate Estate.
Once the demolition works started, a set of stickers was created to populate the location, asking a question that aims to accentuate the sense of absence.